We implemented a new function in our Search Console Helper.
Google Cloud Natural Language API reveals the structure and meaning of text by offering powerful machine learning models. Now we integrated this awesome function.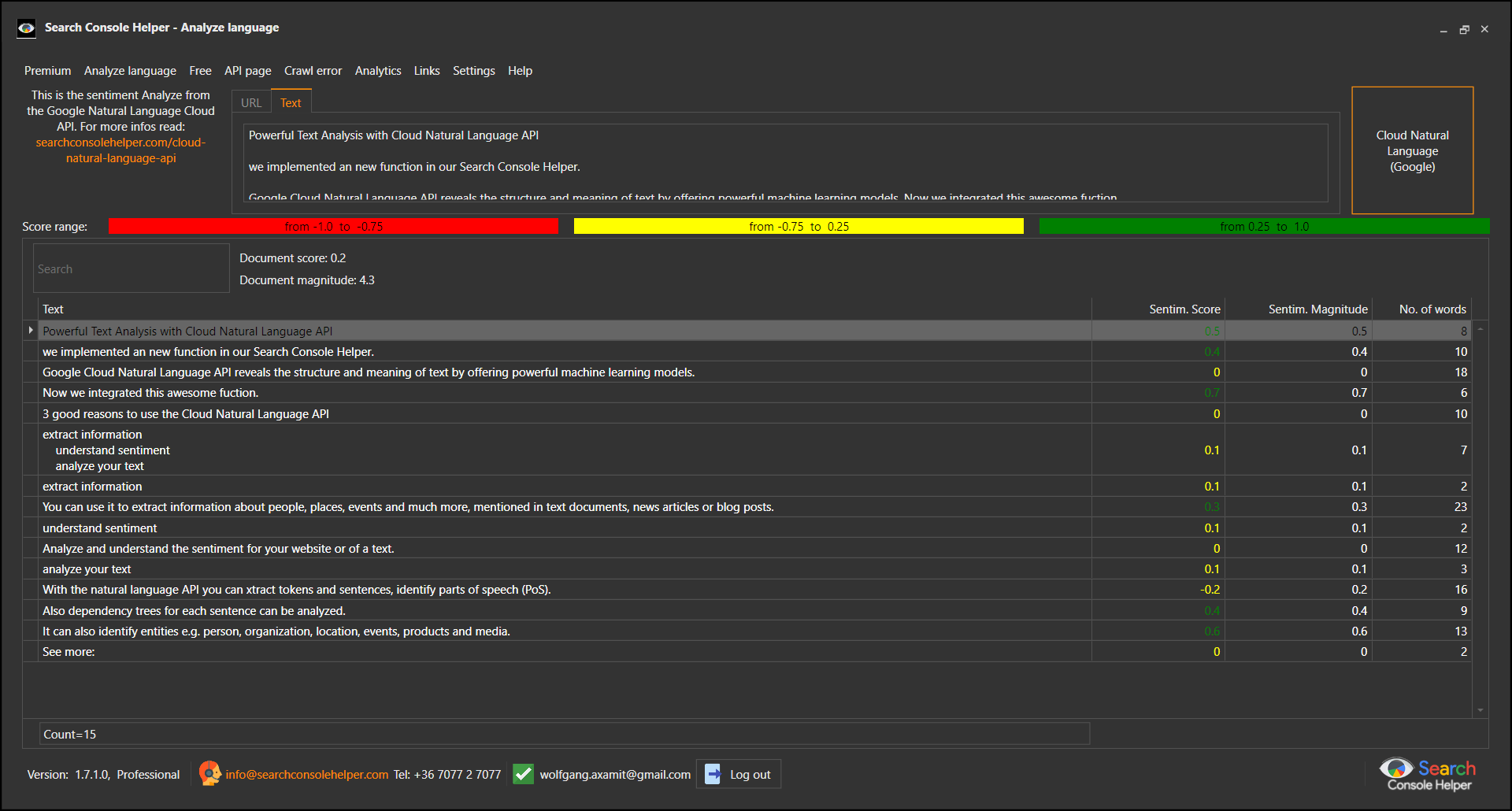 Forget to count the number of words of your website. It its better to write "meaningful" text. Meaningful text has a high sentiment magnitude.