The 1.5 version of Search Console Helper brings several important improvements, including unlimited Google Analytics metrics, ability to validate your code with the W3C validator, check the page speed via Google's PageSpeed Insights, etc.
Unlimited Google Analytics metrics
We managed to get around the limit of 10 metrics, imposed by the Google Analytics API. You can now select as many metrics as you need. The only thing you need to worry about is that you are using valid combinations.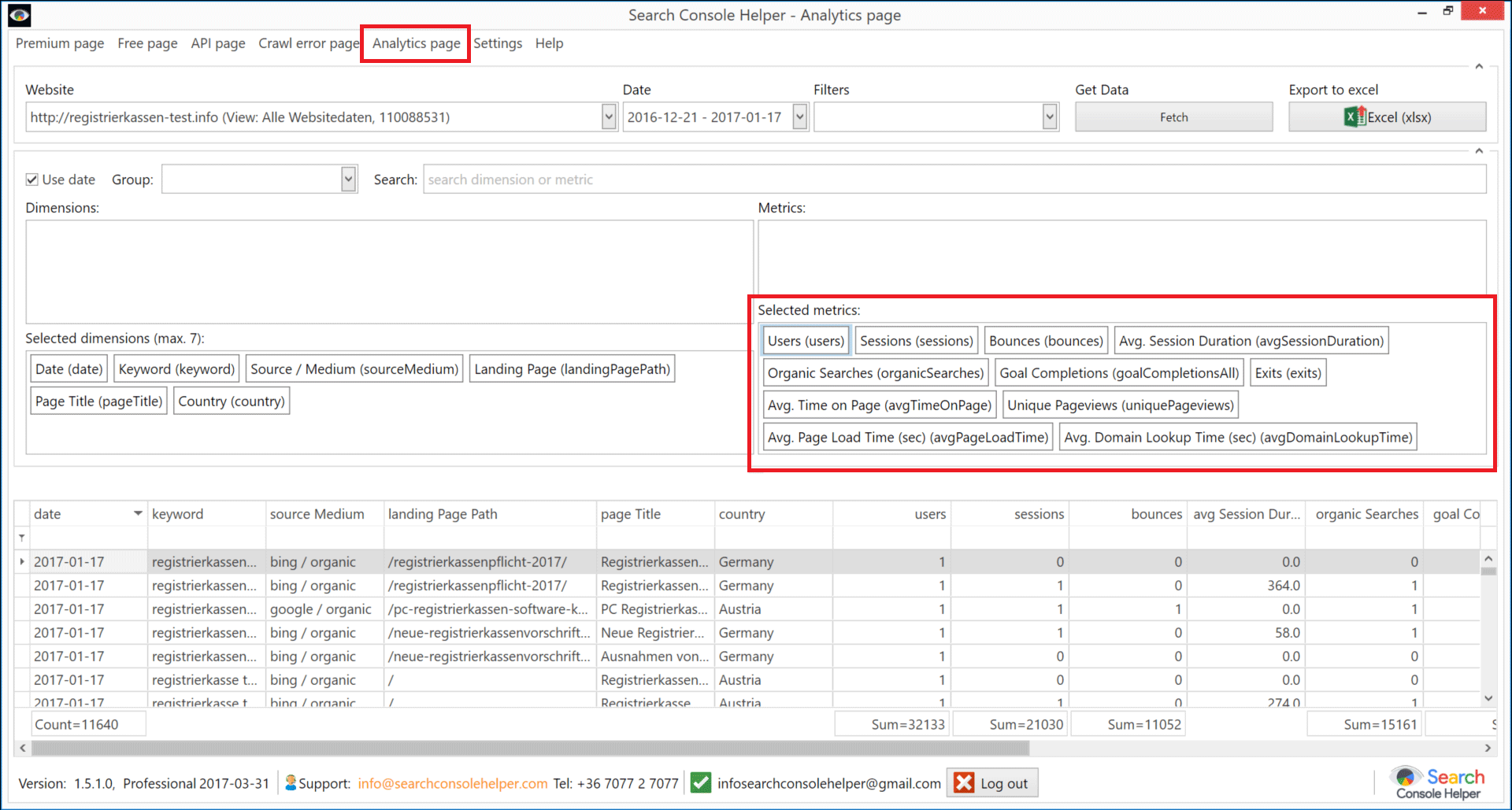 More pre-configured Google Analytics columns
The Premium page now contains a total of 12 columns with Google Analytics data matched to Google Search Console data, allowing for a more in-depth analysis. The pre-configured metrics are:
Page Title
Users
Sessions
Bounces
Average Session Duration
Bounce Rate
Exists
Exit Rate
Average Time On Page
Unique Page Views
Page Views
Entrances
Complete URL data on crawl errors
Double-clicking on a Page URL in the Crawl errors page, will bring up a dialog box with the complete URL information. This includes:
Error details — when was the error detected, when was the page last time crawled, and what was the server response code (404 Not Found, etc.)
URLs linked from — a list of URLs that still link to the page in question.
Sitemaps linked from — a list of sitemaps that still link to the page in question.
New options for page health analysis
Right-clicking on a row in the Premium page will bring up a menu with 3 new added options for better page health analysis:
Check HTML in W3C validator — selecting this option will parse the page URL through the W3C validator, which will check the HTML code of the page for any errors or warnings.
Check in Google Cache — selecting this option will run the cache:[URL] command in Google, which will display the page as cached by Google,  including the date the page was cached.
Check in Google PageSpeed — selecting this option will parse the URL to Google PageSpeed Insights, which will help you identify any page speed issues.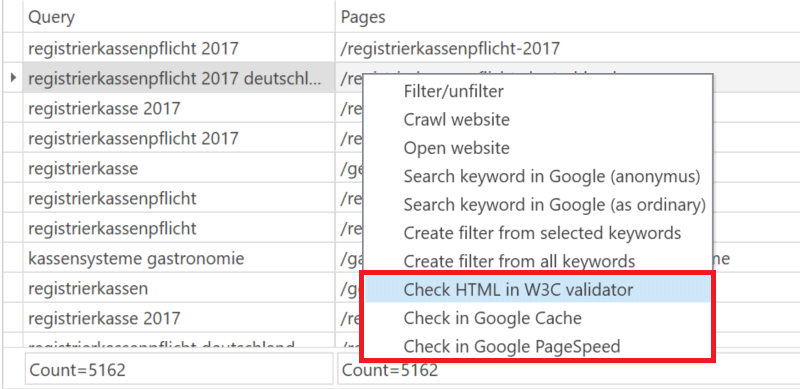 Other fixes
A host of other small additions and fixes was applied to this new release. One of the more important ones was fixing the Clear Cache button in Settings.