Get more out of Search Console
More data, better filtering and access to historical data
Search Console Helper is a PC SEO tool that extends the capability of Google Search Console with more data, advanced filtering options and the ability to keep historical data beyond 90 days.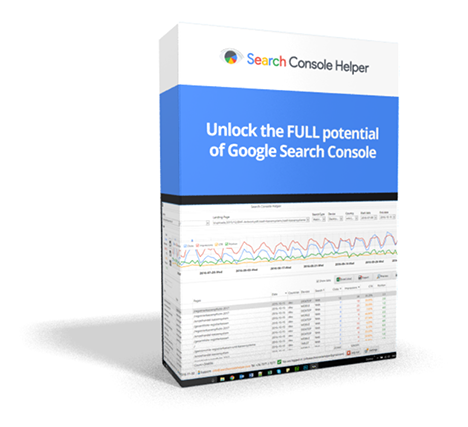 Free-Trial: fully-functioning Professional Version 30 days for free without obligation
Operating system: Windows 7, 8 and 10
Download: Free (20 MB), click the button below
Rating: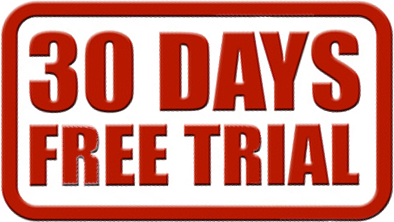 Download Search Console Helper
Win, EXE, 20MB

Screenshots
6 good reasons for Search Console Helper
Data straight from Google
SearchConsoleHelper connects directly to Google API and retrieves data straight from your Search Console account. As a result, you are working with the only correct data set there is.
More Google data than Google
We can fetch 5 times more data from Google and we can repeat the requests 200 per minute. So, no matter how large is your website or how much traffic it gets, we can force Google to give you all your data.
See all your keywords
SearchConsoleHelper is able to fetch the complete list of keywords, including the "not provided" ones. Nothing is hidden and you know this data is accurate because it comes directly from Google.
Match keywords to pages
We are able to fetch exact matching data for all your keywords and all your landing pages. You will be able to see exactly where your pages are cannibalizing your traffic and where there are new ranking opportunities.
Historical data forever
Once downloaded, you will always see all your data, even years later. So, comparing this year's season with the last is just a matter of few clicks in SearchConsoleHelper.
Faster than fast
Because all data is stored locally, there are no connection delays, no timeouts, and other problems that often plague web-based solutions. As a result, you can enjoy undisturbed and super-fast working environment.
What People Say
"Search Console Helper is really super-helpful. It extends the capability of Google Search Console with a much better interface and has additional features, not found in the original. So, do yourself a favor and give the Pro version a try."
"Search Console Helper is a great tool that helps our SEO team to save time in extracting data so they can focus on analysis."
"Thanks to Search Console Helper, within 3 short months, my traffic doubled and my site is ranking on top of Google for hundreds of keywords."