The new version of Search Console Helper (2.0.0.0) contains
Integration of Search Console URL Inspection
Integration of Mobile-Friendly test
Integration of Search Console URL Inspection
Now you can easily use the Google Search Console new tool for optimize your pages. You can request the data Search Console has about the indexed version of an URL; the API will return the indexed information currently available in the URL Inspection tool.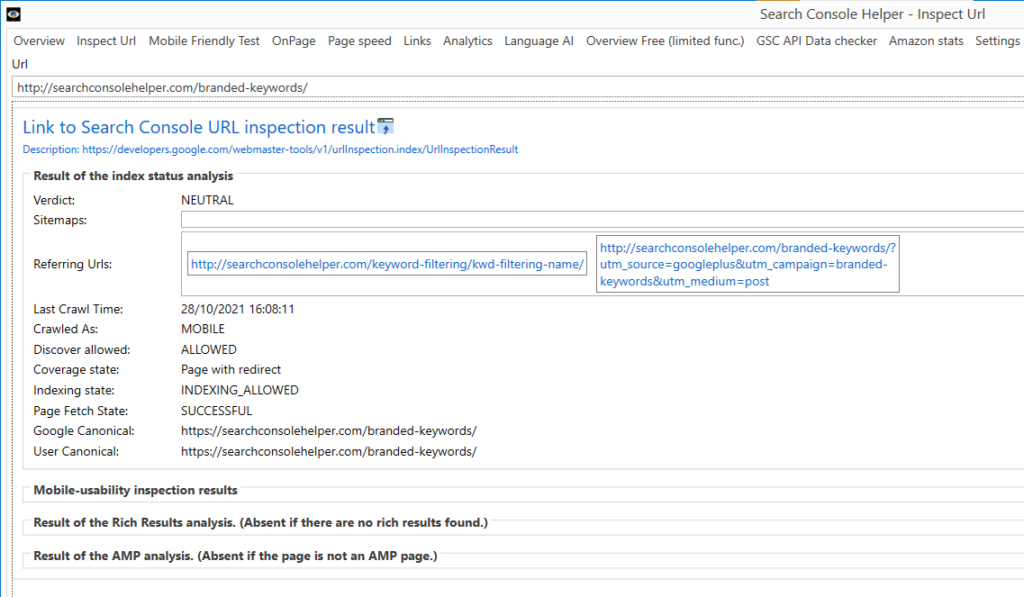 For more information about Search Console URL Inspection:
Integration of Mobile-Friendly test
The Mobile-Friendly test is easy to use: simply type in the full URL of the web page that you want to test. The test typically takes less than a minute to run.
For more information about Search Console Mobile-Friendly Test:
Do not wait, upgrade immediately to the new version and let's check out the new features.
Buy Search Console Helper HERE to get full access for all the functionalities.